A Taiwan magazine report on the coronavirus epidemic that appears to have started in Wuhan, Hubei Province.
Useful to compare this report with Michael Anti's outraged statement on Twitter on January 22nd and with the extraordinary statement from the social media account of the Chinese Communist Party Central Committee's Political and Legal Affairs Commission. This must be what they were talking about!
Chinese Online Journalist Michael Anti in Beijing Comments on the Coronavirus Epidemic
"Some local officials act as if appointed not to serve humanity but to serve the virus. They interrogate physicians who reveal the epidemic, lock up those who warn about it online, and unreasonably give big banquets as if their main mission were to optimize the virus' spread."

January 22, 2020 on Michael Anti's Twitter feed @mranti

Michael Anti@mranti · 2h这次疫情有些地方官员的表现,已经不像是人类任命的官员,却很像是病毒任命的官员,约谈透露疫情的医生,关押提醒公众有疫情的网民,顶风办万人宴,处处以本区病毒传播效果最大化为最高使命。
Some Hubei Province and Wuhan top officials were missing from an important meeting about the epidemic on Friday. Looks bad for them! 刚才湖北省委开会,省长和武汉书记市长都没参加"
"Liu Lier's Perspective": Xi Jinping's City Quarantine Failure: Japanese Scholar Says Main Reason is that Local Governments Pretended that Everything Was Fine
From NewTalk.Tw article by Liu Lier
https://newtalk.tw/news/view/2020-01-24/358361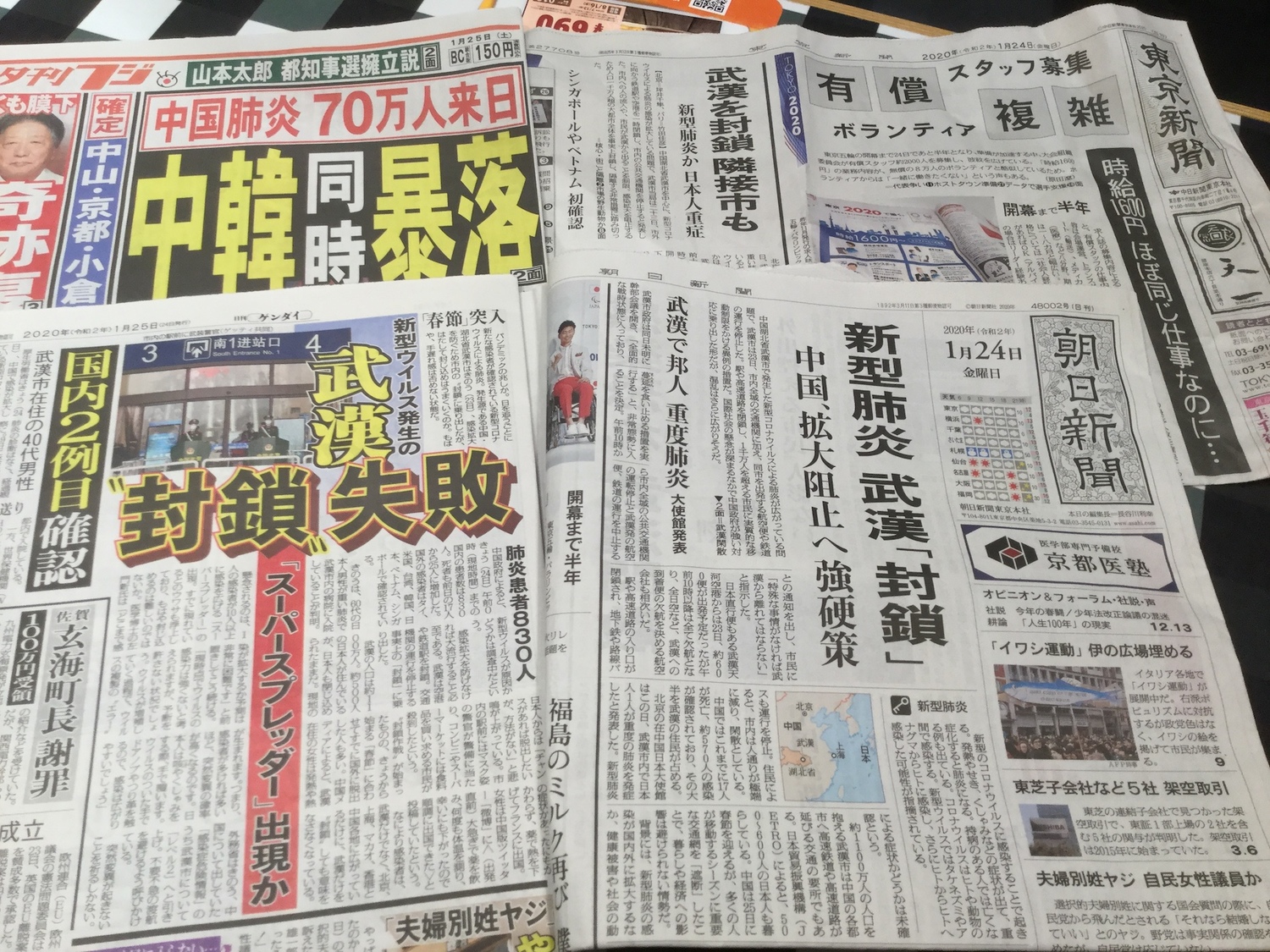 Xi Jinping's closure of the city failed because the order came two weeks too late. A Japanese scholar explains that the local government's determination to keep up appearances was the main reason.
Cases of Wuhan coronavirus pneumonia continues to both increase and spread geographically. In addition to two cases found in Japan's Kanagawa Prefecture and at the airport, Japan is also concerned about a 60-year-old Japanese man in Wuhan with severe pneumonia. Japan is even more worried about the arrival in recent days of 700,000 visitors from Mainland China. Who is Japan to handle that problem? Japanese from all walks of life in Japan believe that although Xi Jinping issued his Wuhan city closure order on the 23rd, it was already too late. The number of patients is constantly increasing, and the infection is clearly expanding as well. During this Spring Festival period, many people who leave their home to go to the countryside or to go abroad. Why did the order to close Wuhan come so late? Japanese scholar Homare Endō believes that an uncontrollable appetite for wild animal meat and the unwillingness of the Hubei Province and Wuhan city to report the seriousness of the epidemic to higher authorities are the two main reasons for this predicament. Therefore, China is not what everyone imagines it to be, a well-organized pyramid of effective governance! Because of the Wuhan pneumonia, Xi Jinping will face all kinds of criticism when he visits Japan on a state visit!
Epidemic Having Already Spread; Sealing Off Wuhan Meant Little
The Japanese Ministry of Foreign Affairs has already listed Wuhan at "Risk Level Two". That means, avoid going there if not necessary. . Japanese companies in Wuhan, such as Honda Motors and Nissan Motors, have also banned their employees from traveling to Wuhan and have issued warnings to their employees. About five hundred Japanese live in Wuhan. They are trying to find a way to leave but that isn't so easy.
It took a lot of determination to seal off a city with a population of 11 million. However, many Japanese experts believe that the infection spread because closure of the city came too late, especially since many people However, in Japan it is widely believed that the infection was spreading because the closure was too slow, especially since during that time many people were going to the countryside or traveling abroad because of the Spring Festival. Some people in Wuhan are proud of their escapes. On the Internet, one said that although she had a fever, she took some pills to bring down the fever before her departure and made it to France. Unfortunately, now that the epidemic has now spread to all parts of the country, closing off Wuhan is not very useful.
The main cause reason for this is that some people are super communicators who can can infect ten or more people. Moreover, sealing off a city is difficult. The Japanese medical doctor Shizamon Arashi [?] 士左門新 said that predicting how far the virus will spread is difficult although the virus is said to be weak. That can't be taken for granted, because the virus may mutate during replication. The more people are infected, the higher the probability is of a harmful mutation. Japanese people are used to covering their hands when coughing or sneezing. However, touching door knobs or strap hanging on a tram can also easily spread infection..
Wuhan Wet Market Illegally Sells Over 100 Wildlife Species
Why is it that Xi Jinping, who has the power to close a city effectively merely by giving the order, take so long to close the city until the closure could not be effective?
Famous scholar Homare Endo (Director of the Global Institute for China Studies and Honorary Professor of the University of Tsukuba) pointed out that China had infected people already last December 8th, but the relevant instructions to close Wuhan were first issued on January 20. That was too slow since the Shanghai Public Health Center had confirmed a new type of pneumonia on January 5, 2020. Hubei Province waited until January 19 to suddenly announce that the number of patients had suddenly tripled. This is a typical case of deceiving both superiors and subordinates. Why did they do it?
Homare Endo pointed out that the first reason is that Chinese people refuse to give up eating wildlife. Bamboo rats and snakes have related viruses. Although China enacted many restrictions on capturing game and food safety laws after SARS in 2003, the fact is the wet market in Wuhan offers a wide variety of game products. Reports of animals on sale there including mountain hares, peacocks, raccoons, geese, scorpions, crocodiles, etc. have been circulated on the Chinese Internet. The animals are killed right in front of your eyes. These wet markets are considered to be new sources of viruses because they are illegal. Being illegal gives them cover because the Wuhan authorities try to hide it from the outside world and are especially afraid of that the central government will know about it.
For the Sake of the Hubei Provincial "Two Meetings" Local Government Concealed the True Situation
Homare Endo believes that the second reason is that China will hold the National People's Congress and the National Committee of the Chinese People's Political Consultative Conference from March 5th, which is commonly known as the "Two Meetings." Before that, all parts of China need to have completed their own provincial "Two Meetings" before the Spring Festival. The two meetings were held from January 12th to 17th this year. The results of the meeting are scheduled to be reported at the provincial branch of the Great Hall of the People after March 6th, when Xi Jinping himself will participate.
Homare Endo believes that because of this, the Wuhan City Government and the Hubei Provincial Government dared not allow the new viruses to spoil such two "holy" Hubei provincial meetings! Therefore, they could not report to Beijing what was actually happening. On Jnuary17th, the "victorious conclusion" of the meetings was announced because there were no new infected people discovered during the meetings. They also reported to Beijing that "there is one case, but it has been resolved!" However, it was only on the 19th that a sudden increase in infected people was reported. Infections had tripled. But Beijing is no longer that stupid, so there is no doubt that there was a serious problem. On the 19th, Academician Zhong Nanshan, a member of the Chinese Academy of Engineering, led his team to Wuhan to understand the situation. He started giving orders on January 20, ordering that the wet markets be closed on January 21st.
Homare Endo pointed out that although there were two meetings in Hubei Province on January 17, there was a blank period from January 5 to 19; and on January 21, Wuhan also held a Spring Festival celebration in Hubei Province. Several of the performers had pneumonia, but were nonetheless forced to make a vigorous performance. That was criticized on the Internet. Much more serious however, was the spread of the virus to some of the very many people who came to see the show.
The Wuhan Pneumonia Incident Highlights China's Vulnerability
Homare Endo believes that although the Central Committee of the Communist Party of China commands 1.4 billion people, there is actually only a very crude connection between the central and local governments. A great deal can be missed and very many loopholes result. This crude and uncertain connection between the center and localities is the root cause of the epidemic and it is China's great vulnerability as well!
As a result of Chinese local government hiding information about the true situation from both the Chinese central government above and the people below the world faces a terrible epidemic. and concealed the world and became involved in a terrible epidemic, Japan is also greatly affected. In addition to the case in Kanagawa Prefecture, Tokyo also has a 40-year-old male from Wuhan who came to Japan on a trip and got sick. Each week at least 700,000 from Mainland China arrive in Japan. Many Japanese believe that if the epidemic takes hold in Japan or that some people die of the epidemic in Japan, the Tokyo Olympics could be affected. If that should happen, there is probably just no way that Xi Jinping could make a state visit to Japan this Spring!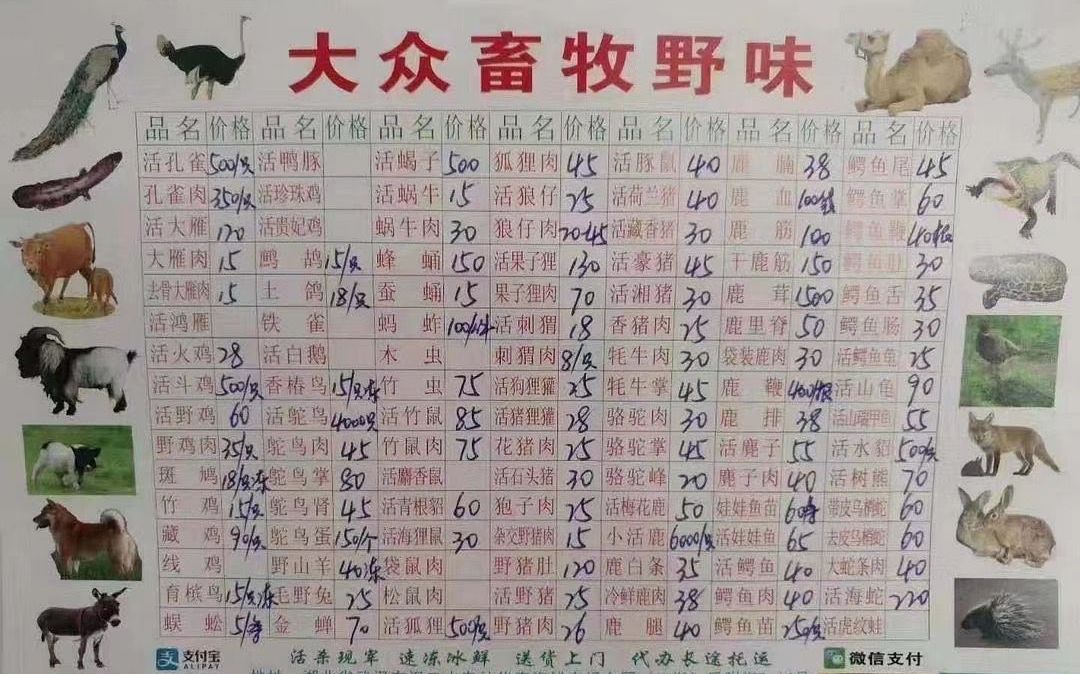 Chinese text:
劉黎兒觀點》習近平封城失敗 日學者:地方政府偽裝沒事是主因
新頭殼newtalk 文/劉黎兒發布 2020.01.24 | 19:05
習近平封城失敗,封城令為何遲了兩週,日本學者認為地方政府偽裝沒事是主因。
武漢肺炎不斷蔓延擴大,日本除了在日本神奈川以及機場發現2起之外,現在在武漢也有60幾歲的日僑感染而且是重度肺炎,日本現在更擔心,眼看這幾天至少會有70萬陸客湧入,不知如何是好。日本各界認為23日雖然習近平下了封城令,但是太遲了,病患人數不斷暴增,感染顯然擴大中,因為春節而離開當地,或是到國外的人很多,為何封城令下得如此遲呢?日本學者遠藤譽認為,野味失控以及湖北及武漢故作沒事狀沒上報實情,以致延誤兩週以上,是關鍵所在,也因此中國並非大家想像的是有效率的金字塔!也因為武漢肺炎,習近平當國賓訪日,批判更四起!
日本外務省已經把武漢列為「2級」風險對象,也就是不必要最好迴避,日本在武漢的企業如本田汽車、日產汽車等除了呼籲員工注意外,也禁止到武漢出差;日本在當地開店等日僑約5百人,雖然大家都在找出城的方式,但看起來沒那樣容易。
雖然武漢是1100萬人口城市,要封城原本需要決心,但日本各界認為因為封城太慢,導致感染擴大,尤其原本很多人因為春節而返鄉或出國;有些武漢的人自己很得意地在網上表示自己雖然發燒,出發前趕快吃了退燒藥而很順利到法國了,糟糕的是,現在疫情已傳染蔓延到各地,只封縮武漢也沒有太大意義了。
主要是出現超級傳播者的毒王了, 1人可以傳染10人以上,要封也很困難;日本醫學博士左門新表示,很難預測會擴大到什麼程度,雖然現階段據說病毒傳染力不強,但無法掉以輕心,因為病毒在增殖過程中,複製會出現「錯誤」的變異機率,感染者人數越多則突變概率越高,日本人在咳嗽、打噴嚏時習慣用手遮掩,或習慣直接摸門把或電車吊環等都很容易擴大感染。
按理只要一下令就很快可以有效封城的習近平,為何這次這麼遲才下令,而讓封城效果不彰呢?
當紅學者遠藤譽(中國問題全球研究所所長、筑波大學名譽教授)指出,中國去年是去年12月8日就已經出現感染者,但相關指示到了1月20日才首次發出,封城令也下的慢,因為2020年1月5日上海市公共衛生中心都已經確定是新型肺炎了,湖北省等到1月19日才突然公布病患人數一口氣增加3倍以上。這是典型的欺上瞞下,但為何會如此?
遠藤指出,第一個原因是中國人難捨野味,據說除了跟這次病毒相關的竹鼠及蛇之外,雖然2003年SARS後,中國對於捕獲野味以及食品安全法令上都有許多限制,但是事實上武漢市場裡提供各種野味,無所不有,貨單非常詳細。在中國網路上流傳多種山野兔、孔雀、浣熊、雁、蠍、鱷魚等等,而且是在眼前活殺,武漢市場裡提供的有一百種以上,被認為是新型病毒來源,因為有違法性,因此武漢當局盡量不讓外界知道,尤其很怕讓中央政府知道。
遠藤認為第二個原因是中國從3月5日起要召開全人代以及全國政協上會議,也就是通稱的「全國兩會」那之前中國全國各地都會開「兩會」在春節前開完,湖北省的兩會在今年1月12日到17日召開,開會結果預定在3月6日以後在北京人民大會堂的省級分科會中報告,連習近平也都參加。
遠藤認為就是因為如此,所以武漢市府跟湖北省政府不敢讓新型病毒汙染了如此「神聖」湖北省兩會!因此計畫不能對北京報告實際發生什麼。而在17日宣布了「勝利閉幕」,因為這開會期間居然沒有出現新的感染者,而且還跟北京申報是「雖有病例,但已經解決!」,但到19日才報告感染者突然增加3倍,因此北京再笨也不致於再不疑有他了,19日中國工程院院士鐘南山自己率團隊進武漢把握實況,也因此20日才開始下令,21日才對市場管理有關野生動物發出通告。
遠藤指出,雖說1月17日有湖北省兩會,因此出現1月5到19日的空白期間;而且1月21日武漢還舉行湖北省春姊祝賀演藝會,參加演出藝人有數名感染肺炎,卻硬被逼作激烈演出,遭網路批判,而更可怕的是來劇院看戲的人群聚集,傳染也會蔓延。
遠藤認為統率14億人的中共中央,中央與地方的聯繫等是很粗糙的,很容易出現漏洞,也是中國病根所在,脆弱所在!
因為地方政府欺上瞞下,而讓世界捲入恐怖的疫情裡,日本也非常痛,除了神奈川外,東京都也出現居住在武漢而來日本旅行的40幾歲的男性發病,而接下的一週至少有70萬陸客訪日,日本各界認為如果在日本國內傳染擴大,或出現死者,還會影響東奧,這樣習近平大概春天就無法作為國賓來訪日了!