February 24th The 33rd day of the Wuhan City Closure
It's Monday again. I've never liked Mondays because it means I have to go to work. I didn't think that one day I'd miss it and want to go to work as soon as I can.
Last night I watched the latest episode of Phoenix Television's Secret Documentary (Lengnuan Rensheng 冷暖人生)entitled Humans of Wuhan [Ren zai Wuhan]. I saw shots of familiar buildings and jam-packed streets that have now become deserted that gave me indescribably desolate feelings.
This episode features several out-of-towners stuck in Wuhan living in shabby motels who are worried about paying their bills. A girl asked when will the city closure end but the journalist had no idea. The girl said she only had enough money for another week or so but nothing more. That was a month ago. I don't know how that girl is doing now. It is heart-wrenching to think about.
The "Little Party Hirelings" on WeChat social media love to post the phrase "This golden age is whatever you want it to be. " In reality, prosperity slips away very easily. In the end, we are all just ants.
Coincidentally, I watched twice — once shortly before and again after the city closure began — Phoenix TV's Secret Documentary episode The Tenth Anniversary of the SARS Epidemic [Note: on Youtube, which is blocked in China, at 20200204 冷暖人生 非典记忆 End note] . I've seen many episodes of Secret Documentary this year, never imagining that Wuhan would one day have the starring role. While writing this diary entry, I searched for "Tenth Anniversary of the SARS epidemic" online. I suddenly realized that this episode is no longer available online. The Phoenix five episode-long miniseries Phoenix TV Examines the Tenth Anniversary of the SARS Epidemic was also taken down [Note: on Youtube 非典十年祭 but not available in Mainland China. End note.] . I was a little surprised but when I thought about it a bit, I realized that this could not be unexpected. They don't want people to know that history repeats itself! But really, but doing this is just kidding themselves.
Maybe in another ten years, a documentary on Wuhan today will be censored and taken off the Internet. I wonder how I will feel when I reread this entry of this "Closed City Diary" ten years from now?
Last night I also saw the report "Combining Chinese Traditional Medicine and Western Medicine Drastically Reduced the Death Rate According to Data Published by the Dr. Zhang Boli Medical Team". After reading carefully through all the data, I'd say that calling the findings "exciting" is ridiculous.
According to the report, the medical team treated 52 patients in all. Thirty-four were treated by a combination of Western and Traditional Chinese medicine while eighteen were treated using only Western Medicine. As a result, the first group has two cases requiring intensive care (7. 4%) and three deaths (8. 8%) while the second group had six cases requiring intensive care (46. 2%) and seven deaths (39%). Thus, they argue, the combination of Western and Traditional Chinese medicine drastically decreases mortality rate.
My first reaction after seeing this data was to think that after the criteria for diagnosing new corona virus pneumonia had changed once again and that after the change the data and graphics were redone to make them look better. Just like I had done when I collected information for the annual performance report I had written about myself at the end of last year.
Naturally I can't see for sure that the data is all fake or whether, to make them look better, some technical adjustments were made. Even if the data is entirely correct, are 52 samples enough to tell us something about the topic under discussion? Was the degree of expertise of Western Medicine alone of that team that combined Traditional Chinese Medicine and Western Medicine sufficient to cure those patients? Why is a comparison of "combined Traditional Chinese Medicine and Western Medicine" versus Western Medicine being made instead of a comparison of Traditional Chinese Medicine versus Western Medicine?
These results look faked to me. They don't stand up to examination. I have another interesting question. Did those 52 patients know that they were the subjects of an experiment?
This morning when I saw Order #17 that "Wuhan residents now outside Wuhan may enter the city and that residents of other areas now in Wuhan may leave", my thought was of that girl in "Secret Documentary" and was happy for her. Who could have guessed that four hours later would come Order #18 declaring that Order #17 was invalid. I don't know whether this case of "an order in the morning being revoked in the afternoon" was really the result of poor coordination among government departments or was to make a brief opening for those who can go to take off. I don't know. All I know is that I am very disgusted about our situation.
I heard that some gossip from a friend in Wuhan's Shenglu Community that they had discussed on their community WeChat group. The story as I read it on WeChat goes like this: a community worker recommended a private food vendor to the community's group purchasing group and arranged for community members to buy from this vendor. The food vendor took advantage of people looking for the advantage of making individual purchases to ask for sky-high prices. The vendor charged different people different prices. Community members discussed this and realized that they were being taken advantage of.
The story ended there on WeChat but there is an interesting bit more that was not written there. A friend told me that after several housewives realized what was going on, they found the community worker and complained about it. They went to the community office and demanded an explanation. The community worker quietly gave them a refund and asked them to keep quiet about it. Who would have known but when those housewives got back home, they talked about the whole thing on WeChat.
What an interesting story! That kind of story could be collected into a book and published as Strange Tales from the Closed City.
Here is another weird story. My WeChat account was frozen early this morning. When I tried to login, I got the message "subject of multiple complaints and show to be in violation". Do you know what's so vicious about this phrase? It tells you that you that you have been stabbed in the back by multiple (they emphasize multiple) "friends". They don't tell you who complained or which regulation you are supposed to have violated, nor do they mention that you have any opportunity to appeal. The boundaries to my self-expression have been draw in tighter. Even worse, I have planted seeds of doubt and hatred among my hundreds of WeChat friends who read my WeChat postings.
I choose to ignore this "cause". For me, all that matters is not this "cause", but what I choose to believe is "the cause". So I choose to believe I've hit on some secret filtering switch that blocks sensitive words in WeChat messages. And that this so-called cause is just a malicious tactic designed to make people to fight one another. I can't let this message become a thorn in my heart that weakens even further the trust I place in the things of this world. Of course, I will certainly censor myself more carefully from now on.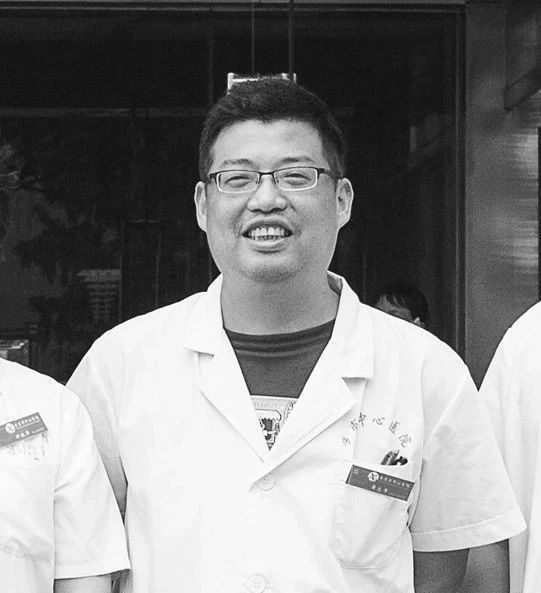 Last night, Dr. Huang Wenjun of Xiaojin City Central Hospital's Department of Respiratory Medicine died in the line of duty.
This morning I saw another news item about how a 28-year-old murder case in Nanjing city was solved. I assumed at first it was the body-dismembering case of Diao Aiqing from Nanjing University. After reading it, I realized that it wasn't. No matter, the deceased can finally rest in peace now that the perpetrator has been arrested.
What can be done, however, to comfort all these people whose lives have been stolen away by the corona virus?
Chinese text
2月24日武汉封城第33天
又到周一了,以前不喜欢周一,因为要上班,没想到自己会有一天心心念念想快点开工。
昨晚看了凤凰卫视《冷暖人生》最新一期《人在武汉》,看着镜头里那些熟悉的建筑、那些平时车水马龙拥挤不堪的马路,现在都变得空空荡荡,仿佛一座空城,心里五味杂陈,不知道该怎么形容。
节目中出镜了几位滞留在武汉的外地人,他们住在简陋的小旅馆里,每天盘算着开销。其中一个女孩问记者封城什么时候能解除,可是记者也不清楚,女孩说她只够维持个把星期的开销,再久就不行了。转眼已经封城一个月了,不知道这个女孩现在怎样了。真是很难不心酸。
微博上小粉红们最喜欢刷"这盛世如你所愿",其实盛世易碎,皆为蝼蚁。
说来也巧,封城前和封城后,我重看过两遍《冷暖人生非典十年》,
这一期节目我看过好多遍,没想到有一天武汉会成为这个节目的主角。在写这篇日记的时候我随手搜了搜《非典十年》,突然发现这期节目已经搜不到,而且《凤凰大视野非典十年祭》的5集纪录片也被删了。有些意外,仔细想想,却又是意料之中——他们不想让人知道历史在循环往复。只是这样的做法未免太掩耳盗铃了。
不知道十年后会不会有一部全网下架的纪录片来记录现在的武汉呢,也不知道十年后我自己看这段时间的"封城日记"又会是什么心情。
昨晚还看到一个报道《中西医结合大幅降低死亡率,张伯礼团队公布数据》,我认认真真看完所有数据,感觉这个"振奋人心"的成果实在有些轻佻。
这篇报道介绍了该团队的治疗信息,根据数据,共治疗了52名患者,其中中西医结合组34例,西医组18例;治疗结果:中西医结合组普通转重症2例(7.4%)、死亡3人(8.8%),西医组普通转重症6例(46.2%)、死亡7人(39%),由此得出结论:中西医结合大幅降低死亡率。
我看到这些数据的第一反应,是想起前两天新冠肺炎的核定标准又改了,改完之后数据和图表面目一新,格外好看,宛如我做年终述职时挖空心思做出的汇报数据。
当然我也不能说这个数据肯定掺假,或是为了让数据好看而做了什么"技术调整",但是即便全部属实,52个样本能说明想探讨的问题吗?这样一个中医团队的西医水平能够治好患者吗?这个团队治不好的患者能说明是西医治不好吗?为什么是中西医结合VS西医,而不是中医VS西医?
这个数据在我看来实在是荒唐,经不起推敲和琢磨。何况我还有一个更在意的问题:这52位患者知道自己被当作试验品了吗?
上午看到17号令"在外武汉市民可进城,滞留在汉外地人员可出城"的时候,第一反应就想起《冷暖人生》的节目里那个女孩,一瞬间竟然有点为她高兴。谁知不到4个小时,18号令就出来宣告17号令无效了。
我不知道这"朝令午改"真的是政府部门之间协调有误,还是开个口子让能走的快走。
我不知道,我只知道对这个现状厌恶极了。
听武胜路社区的朋友讲八卦,昨晚他们小区也上了微博热搜。微博上的故事是这样的:社区工作人员往社区团购群里推荐了一个私人菜贩子,组织小区居民找此人买鱼,菜贩子借着一对一卖菜的便利漫天要价,每个人的价格都不一样。邻居们私下一问,意识到上了当。微博上的故事到此为止,其实还有精彩的没有写出来。朋友告诉我,几个主妇意识到上当后,首先找了社区工作人员"扯皮",堵在社区办公室里要说法,社区的人悄悄给这几个人退了钱,要求他们不要声张,谁知主妇们没吃这一套,回了家就在群里把事情捅了出来。
这样的故事可太好玩了,收集起来可以出一本《封城异闻录》。
再记一件魔幻的事情,我的微信今天凌晨冻结了。点击登陆的时候显示"被多人投诉并确认有违规行为",知道这句话最恶毒的地方在哪里吗?就是告诉你你被你的朋友在背后捅了一刀(还要强调不止一位),然后既不告诉你是谁投诉了你,也不告诉你违反了什么规定,更别提申诉辩解的机会——比自我表达的边界被逼倒退更糟糕的是,在我与我微信的几百个朋友之间埋下了猜忌和憎恶的种子。
我选择无视这个"原因",对我而言,这个原因不重要,重要的是我选择相信什么。所以我选择认为是自己触动了某个敏感词的筛查机关,而这个所谓的"原因"只是一种挑唆互殴的恶毒策略。我不能让这句话在我心里扎下一根刺,更加削弱我对这个世界的信任。当然,我肯定会更加谨慎的做自我审查了。
昨晚,孝感市中心医院呼吸内科黄文军医生殉职了。
今早看到另一条消息,一桩28年前的南京旧案告破,我下意识以为是南京大学刁爱青的碎尸案,仔细看了才知道不是。无论怎样,凶手落网,可慰亡灵。
可是,新冠肺炎夺走的这些生命,又要怎样才能告慰呢?