Aerial + ground" full coverage, Shanghai suburban township with drones weave a rural epidemic prevention and control network
May 12, 2022
"Please wear masks, stay two meters apart for safety!" "Please don't move around so much. Do not go out unless necessary." In Chongming District, Gangxi Townshp, a drone flying over the nucleic acid test points, villagers' homes and other gathering points, issues reminders and directives and other epidemic prevention propaganda.
The reporter learned from Gangxi Township that the township uses drones to actively build "air + ground" full-coverage work mode, continue to weave a tight and firm epidemic prevention and control network, guard the hard-won prevention and control achievements. The city transportation center of Gangxi Town has overcome technical problems such as weak remote control signal, short battery life and low security level of long-distance data transmission for civilian drones, and achieved a single uninterrupted town-wide flight inspections lasting up to 236 minutes.
Gangxi Township, on central Chongming Island, has 12,000 households and 23,000 residents in its fifty square kilometers. Over 60% of them are elderly people who do not have smart phones. The drones' "high mobility, high flexibility and wide coverage" are ideal for carrying out epidemic prevention and propaganda in rural areas.
In order to achieve quick and fast results, and to fight the battle of mmanagement, the town's urban transportation center has adapted to the local situation, transforming old digital tuned radios into epidemic prevention and control loudspeaker and installing them on drones to carry out epidemic prevention and propaganda, effectively discouraging people from gathering, going out fishing, or not wearing masks and other rule violations.
During their efforts to mantain a stable situation in the entire areea, the road entrance and village entrance are the top priority for epidemic prevention and control. In this regard, the town of Port West accurately set up "air and ground complementary" inspection mechanism. On the ground, the town set up a checkpoint, the town of 125 organizations, businesses, social workers and other town staff reached out to 12 villages, and village cadres, party members "who report both to local government and the local party organization, militia, volunteers together to strengthen the grassroots prevention and control forces, at 2 town-level road junctions and at 20 village-level road junctions to carry out round-the-clock patrol duty, in order to prevent by unauthorized vehicles or non-essential personnel.
In the air, the town launched a mobile sentinel, in addition to giving full play to the role of the town-wide video probe rotation patrol, but also used drones to surveil key areas, including areas with many vehicles for occasional inspections. Once a violation is discovered, a report is fed back from the ground control the to post responsible for enforcement so that violations are dealth with in a timely manner, so as to address roadblock violations over the barrier network, regional traffic flow abnormalities and other issues.
In addition, the current round of epidemic coincides with the busy farming season of spring preparation. In the process of drone inspection, the relevant staff of Gangxi Town found that some villagers had broken out of isolation net to sell seedlings. In order to rationalize the villagers' real demand for seedling sales, the town prevention and control office took timely measures to coordinate with farmers who "have seedlings but haven't been able to sell them" and "and farmers who have no seedlings to plant". They reported the relevant varieties and quantities to the village committee, which helped to coordinate and take measures to make for the delivery of the seedlings to the villagers who need them in order to ensure that the spring planting and epidemic prevention are both achieved successfully.
Column editor-in-chief: Tang Ye
Author: Mao Guanjun
---

2022-05-12 15:11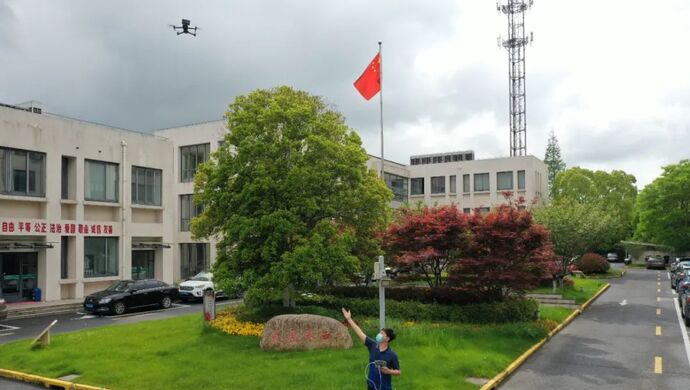 "请大家戴好口罩,不要聚集,间隔2米安全距离!""请大家减少流动,非必要不外出。"崇明区港西镇,在核酸点位、村民的宅前屋后等易聚集点上空,一架架无人机发出定向提醒,精准开展防疫宣传。
记者从港西镇了解到,该镇运用无人机积极构建"空中+地面"全覆盖工作模式,持续织密扎牢疫情防控网,守好来之不易的防控成果。港西镇城运中心先后攻克了民用无人机长距离遥控信号弱、电池续航时间短、远距离数据传输安全等级低等技术难题,实现了单次最长236分钟的不间断全镇域飞行巡查。
港西镇位于崇明岛中部,50平方公里的面积居住着1.2万户人家,居民有2.3万人,其中有六成以上是没有智能手机的老人。无人机"机动性强、灵活性高、覆盖面广"的特点,非常适合在农村地区开展防疫宣传。
为了做到以快制快,全力打好静态管理的阵地战,镇城运中心因地制宜,在线下店铺关门、线上快递停运的情况下,把老旧数字调谐收音机改造成疫情防控喊话器,安装到无人机上开展防疫宣传,有效劝阻人员聚集、外出钓鱼、未佩戴口罩等不规范现象。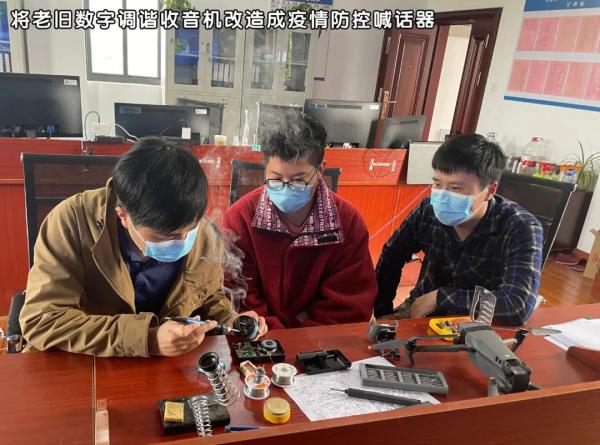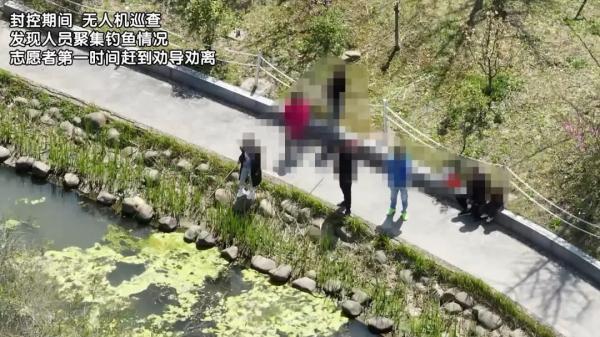 全域静态管理期间,道口、村口是疫情防控的重中之重。对此,港西镇精准设置"空、地互补"的巡查机制。在地面,镇里设置固定岗,全镇125名机关、事业、社工等镇级工作人员下沉到12个村,和村干部、"双报道"党员、民兵、志愿者一起充实基层防控力量,在2个镇级道口、20个村级道口执行全天候巡查值守任务,严防无证车辆、非必要人员的出入。
在空中,镇里设置流动哨,除充分发挥镇域范围内视频探头的轮巡作用外,还应用无人机对重点区域、车辆密集区域进行不定期巡查,第一时间记录违规现象,将问题反馈至地面责任岗落实处理,及时纠正违规行为,发现并有效处理违规翻越隔离网、区域车流量异常等问题。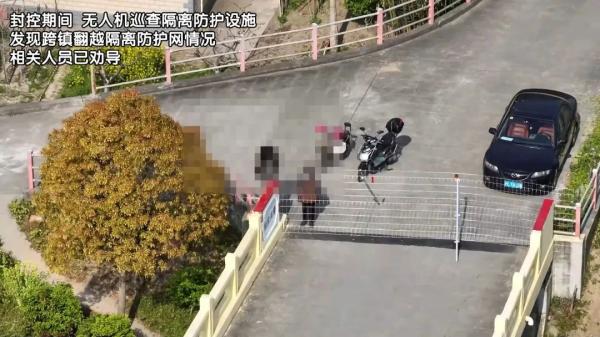 此外,本轮疫情正值春耕备勤农忙时节,在无人机巡查的过程中,港西镇相关工作人员发现部分村民翻越隔离网贩卖秧苗。为了合理疏导村民们对秧苗流转的现实需求,镇防控办及时采取措施,对"有秧难卖""无秧可种"的农户进行统筹,把有关品种和数量报给村委会后,由村委会帮助协调,采取让"秧苗大户"持证点对点送货、邻村志愿者道口转运送"苗"上门等办法,确保将秧苗送到有需要的村民手中,全力保障春耕、防疫两不误。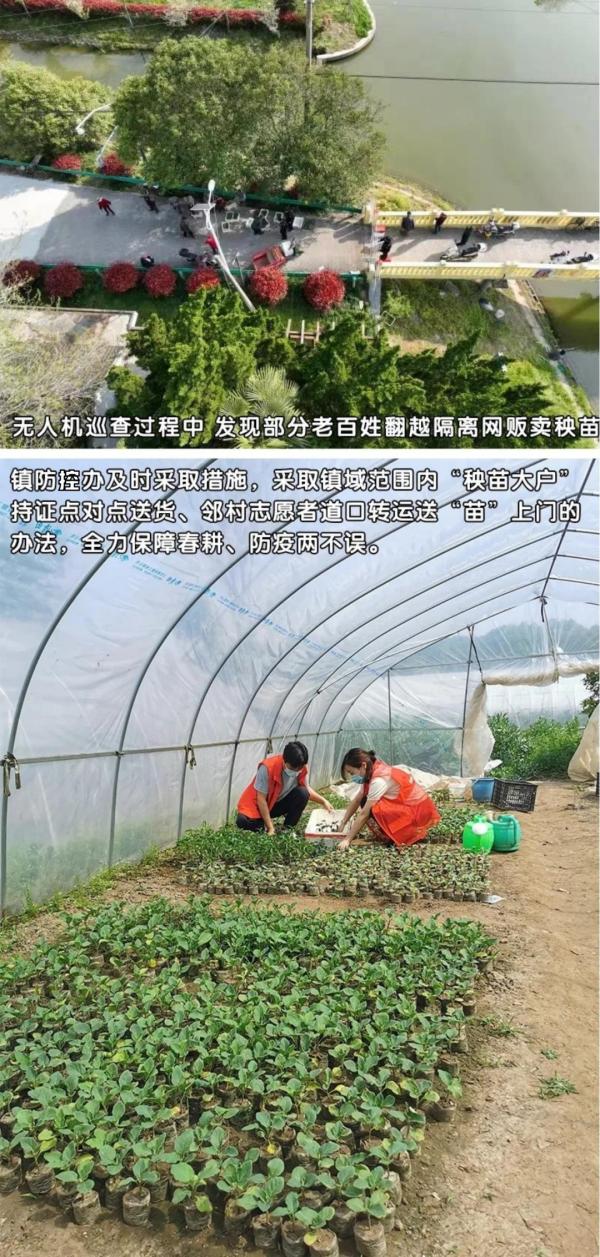 栏目主编:唐烨
本文作者:茅冠隽