On Twitter today I saw a mention of a report that several Chinese fishermen have caught sea drones lately. Chinese Central Television described the device that a Chinese fisherman caught off Jiangsu Province coast as a three-meter long automated boat drone with an undersea glider attached to it by cable. The automated boat/underwater sea drone is wave power-propelled and is equipped with temperature, sea current, sound etc. sensors, satellite navigation, radio transmitter, solar battery. Chinese expert say it is a teleguided spy!
Clouds of flying drones appear in some military nightmares. Swarms of sea drones, some doing oceanographic work others tracking the movements of surface ships and submarines using passive sonar could become an analogous sea surface and underwater nightmare. These robot float swarms could receive orders and transmit communicate in real time via satellite to warships that might thereby identify and precisely locate ships and submarines by comparing ship noise signatures with databases making the vulnerable to missile or other types of attack. This is probably nothing new. According to the Wiki article, the onetime US Atlantic Ocean surveillance network SOSUS was replaced some years ago with mobile data collectors.
Improvements in hardware and software and price cuts have made autonomous sea drones much more common that before. Underwater sea gliders and other autonomous drones are the coming thing in marine research. It wouldn't be surprising if perfidious foreign navies used them for marine environment mapping studies as well.
The device the Chinese fisherman caught is apparently the "energy-harvesting ocean robot" made by Liquid Robotics, a subsidiary of Boeing.
The Liquid Robotics website discusses the sensor suite on the Ocean Robot.
Marine data collection is entering a golden age. Autonomous sensors on the surface along with deep diving gliders and even undersea telecommunications cables are providing much more information about the deep sea than was available just several years ago.
U.S., China Disagree on Legality of Foreign Military Presence and Intelligence Gathering in a Country's Exclusive Economic Zone
In the mix here is the question of whether a coastal state can prohibit military activities in its exclusive economic zone. Some countries, like the PRC and Argentina say yes, some other countries, including the US, say no. See "Military Activities in the Exclusive Economic Zone: Preventing Uncertainty and Defusing Conflict" from International Law Studies Volume 80 and "Military Activities in the EEZ: A U.S.-China Dialogue on Security and International Law in the Maritime Commons".
Liquid Robotics on Intelligence Collection Capabilities of its Waveglider
The CCTV report begins with a video at http://vd3.bdstatic.com/mda-mddvs4am5j2rv79m/mda-mddvs4am5j2rv79m.mp4?playlist=%5B%22hd%22%2C%22sc%22%5D
---
Chinese Fishermen Catch Strange Black Object, Expert Calls it a Foreign Spy Device
CCTV News

Published: 04-14 21:00 CCTV News Center New Media Official Account
http://vd3.bdstatic.com/mda-mddvs4am5j2rv79m/mda-mddvs4am5j2rv79m.mp4?playlist=%5B%22hd%22%2C%22sc%22%5D


As we all know, fishermen often find some strange things when they go fishing at sea. Recently, some coastal fishermen in China have told reporters that they have been finding strange-looking unidentified objects when they go out fishing.

Recently, the CCTV reporter interviewed fishermen in Jiangsu, Zhejiang, Hainan and other places to see what these unidentified objects they fished out of the sea.

In Yancheng, Jiangsu, the reporter met with Wang Lock, a fisherman who fished an unidentified black object our of the water while fishing at sea not long ago.
Wang Suo told reporters that on the day of the incident, he and his crew were fishing offshore, and when the net was halfway up, he found that the net was much lower than usual. He thought he had caught a big fish, and hurriedly increased the power of the net-hauling machine. When the net emerged from the sea, a large black object was in it.
Wang Suo and his crew hurriedly moved the black object to the deck and looked at it closely. They found that the object looks like a small boat with solar panels and propellers. After docking, he reported it to the local fishery administration and the national security department and handed over the device to a national research institution.

Dr. Tang Jiansheng, an expert in hydroacoustic engineering in China, told the reporter that the device is a surface boat that looks like a small boat, and below there is an underwater drive unit that includes six wings and propellers, and the surface boat and the underwater drive unit are connected by a hanging cable. Judging from the appearance, this device should be a wave glider with more advanced target.
The reporter learned that the expert said the wave glider is a new type of unmanned marine submersible that has emerged in recent years, consisting of a surface boat, a hanging cable and an underwater drive unit, which provides power to travel forward through the ebb and flow of waves, and then provides energy for data acquisition, communication, positioning and other functions of the instrument through solar energy.
[Note: Dr. Tang said in the interview although not included in the article text that "the security of hidden underwater targets in the seas around China could be threatened by data collection done by this ocean drone."]

Experts explained that the wave glider is equipped with very many sensors, which can collect marine information closely related to military activities such as water temperature, salinity, density, currents and underwater sound field in the target sea area. It is also equipped with the radio communication devices so it can also receive external instructions in real time to go to the designated place to carry out surveillance, reconnaissance and other intelligence gathering work.

Dr. Tang Jiansheng told reporters that the wave glider found by fishermen Wang Suo was not Chinese-made. A foreign country secretly placed this device in our waters. It has advanced capabilities, can be stay on station a long time in waters near China to carry out reconnaissance and intelligence gathering. Judging from the wear and tear of this device, it can be presumed that it has been working in the target waters for a long time.
In recent years, with the continuous improvement of China's comprehensive national power, foreign countries have been using their own scientific and technological capabilities to increase the threat to China's maritime security. Foreign spy intelligence organs see the ocean as a new battlefield. They use technology, personnel and other means to carry out intelligence gathering activities in China's coastal areas.
Freedom of Navigation is not the Freedom to Rampage!
Luo Yuan, former Deputy Director of the World Military Research Department of the Academy of Military Sciences, said: Maritime security is an important security problem for our Chinese nation, and China is now facing huge challenges to its maritime security. Some countries use the right to freedom of navigation to constantly challenging and provoking our maritime security. Your so-called freedom of navigation is not the same thing as freedom to rampage, you can not roam. Throwing your deep water probes at China's doorstep is like a thief approaching to do some snooping! It is absolutely not allowed under international law. Therefore, for the sake of our national security, we must improve our maritime security protection. (General CCTV reporter Wang Li, Zhao Yingchen, Fan Yueming)

(Editor Chen Zhuoran)
---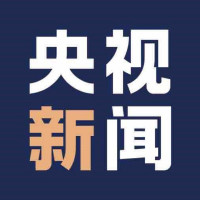 央视新闻发布时间: 04-1421:00中央电视台新闻中心新媒体官方帐号
03:52
众所周知,渔民们出海打鱼经常能捞到一些奇奇怪怪的东西。最近一段时间,我国一些沿海渔民就频频向记者反映,他们在出海打鱼时,捞到了一些长相奇怪的不明物体。
近日,总台央视记者实地采访了江苏、浙江、海南等地渔民,看看他们从海里捞出的这些不明物体到底是什么。
在江苏盐城,记者见到了不久前,在出海打渔时捞获不明黑色物体的渔民王锁。
△渔民王锁向总台央视记者介绍打捞情况
王锁告诉记者,事发当天,他和船员们在近海捕鱼,起网起到一半的时候,发现渔网比平时要沉得多,他本以为是捞到了大鱼,急忙加大了起网机的力度,可渔网出水后,一个体积庞大的黑色物体也在渔网当中。
△渔民打捞的海洋无人潜航器
王锁和船员们急忙把黑色物体移到甲板,仔细观察,发现这个物体看上去像是一个小艇,上面还带有太阳能板和螺旋桨。在海上捕渔多年的王锁,还是第一次捕捞到这样奇怪的东西,靠岸后,他第一时间报告给了当地渔政和国家安全部门,并把捕捞到的装置移交给国家某研究机构。
我国水声工程方面专家唐建生博士向记者介绍,这个装置上面是一个看似小船的水面艇,下面有一个包括六个翼和螺旋桨的水下驱动单元,水面艇和水下驱动单元由一根挂缆来连接。从外形来判断,这个装置应该是目标比较先进的一款波浪滑翔机。
△唐建生博士向总台央视记者介绍装置情况
记者了解到,专家说的波浪滑翔机是近几年来出现的一种新型海洋无人潜航器,由水面艇、挂缆、水下驱动单元三部分组成,通过波浪的起伏提供动力向前行进,再通过太阳能为仪器的数据采集、通信、定位等功能提供能量。
△波浪滑翔机的结构
△波浪滑翔机的水面艇部分
△波浪滑翔机的水下驱动单元
△波浪滑翔机水下驱动单元的螺旋桨
专家介绍,这款波浪滑翔机搭载了非常多的传感器,能够搜集目标海域的水温、盐度、密度、海流及水下声场等与军事活动密切相关的海洋信息,上面携带的无线电通信装置,还可以实时接受外部指令,到指定地点去进行监视、侦察等情报搜集工作。
唐建生博士告诉记者,渔民王锁捞获的这款波浪滑翔机,并不是我国制造和使用的装备,可以确定是境外国家在我国海域秘密投放的窃密装置,性能先进,功能强大,能长时间在我国周边海域实现侦察和情报搜集任务,而从这一装置的磨损程度来看,可以推测它在目标海域已经工作了很长时间。
△波浪滑翔机水下驱动单元的磨损程度
近几年,随着我国综合国力不断提升,境外国家利用自身的科技优势,对我国海洋安全的威胁不断加大。境外间谍情报机关将海洋作为新战场,运用技术和人力等手段,大肆在我国沿海地区开展情报搜集活动。
航行自由 不等于横行自由!
△军事科学院原世界军事研究部副部长罗援
军事科学院原世界军事研究部副部长罗援表示:海上安全是我们中华民族的一个重要安全屏障,中国现在海洋安全面临着巨大的挑战,有些国家以海上航行自由权来不断地挑战、挑衅我们的海上安全。你再说你的航行自由,并不等于你横行自由,你不能横行霸道。把你的一些深水探测器扔到我们家门口,这不就是一个小偷的窥视行动吗?在国际法上是绝对不能允许的。所以说现在为了国家的安全,我们必须要加强海洋安全屏障的建设。(总台央视记者 王莉 赵迎晨 范月鸣)
(编辑 陈卓然)